GRAYLINGWELL HERitage project
The Graylingwell Heritage Project was a community project which aims to explore the social and cultural history of Graylingwell Hospital, Chichester. The project was awarded over £99,000 by the Heritage Lottery Fund.
Built in 1896 as a mental health facility, the hospital was formerly known as the West Sussex County Asylum and had a significant impact upon Chichester's local community as a place of employment throughout the last century. As a medical institution, Graylingwell Hospital played an important role in the history of mental health treatment in the UK and the development of psychiatry in the 20th century. It is also noted for the important role it played in national history as a war hospital during the First World War, providing care for injured servicemen from 1915 to 1919. The Graylingwell Hospital was closed in 2001 and has been developed into housing.
The project was a collaboration with Pallant House Gallery, the University of Chichester, West Sussex Record Office, and the Chichester Community Development Trust. Pallant House Gallery provided a team of artists from its Community Programme, of which I had the privilege of being part and organised a series of community arts workshops. The arts component of this project worked alongside patients on the mental health wards and people in the community to create a series of exhibitions and a permanent art installation for the Graylingwell site.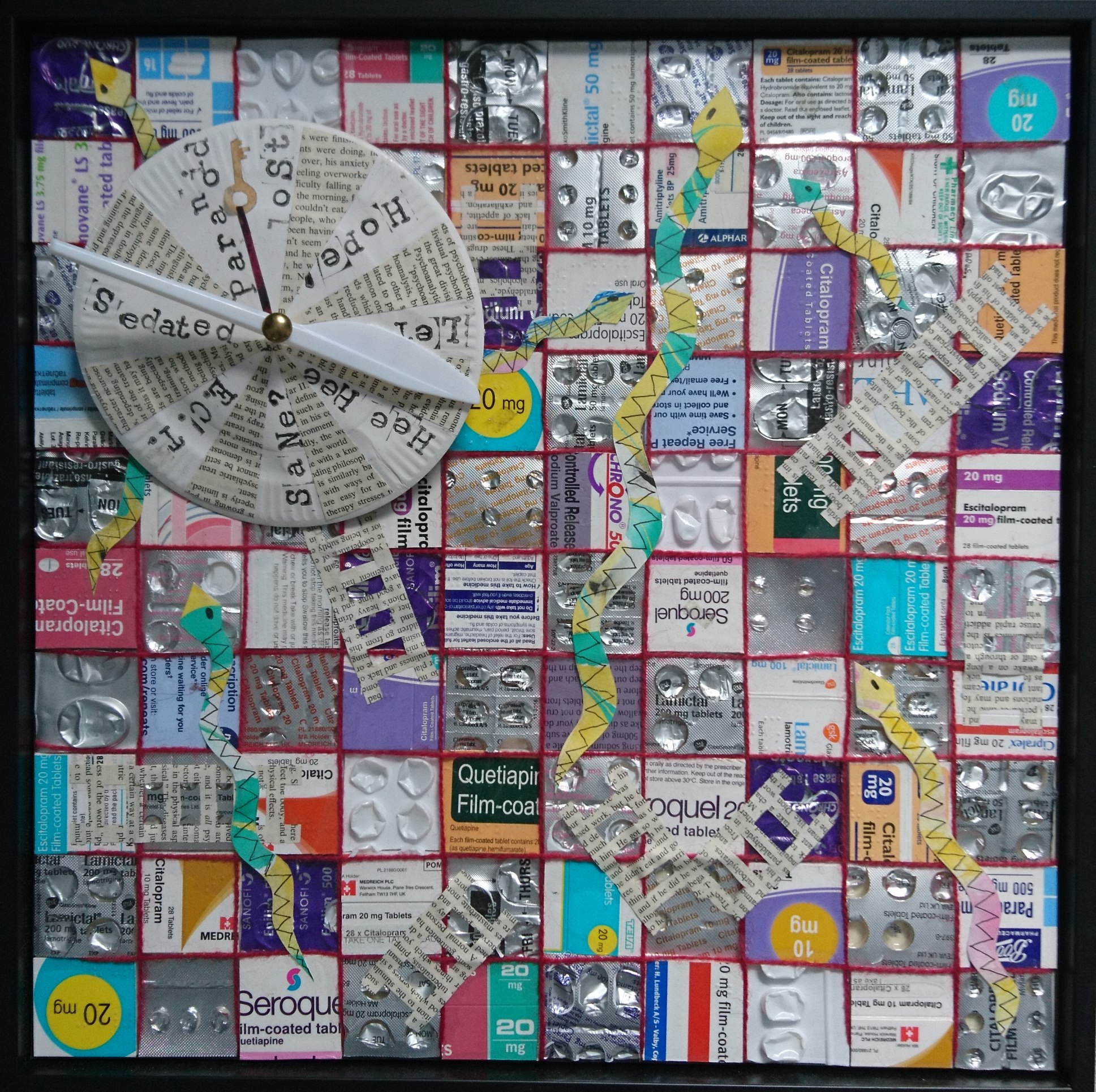 Rocky Road to Recovery Game